NFL Football is a big deal in my family. Seasons typically start with my 14 year-old & me strategizing our fantasy football teams, and me gearing up to lead my fantasy team, "Jockstraps For Jesus" to its quest for the 3rd championship in 5 years (not bragging, just giving facts). The family will have at least one dinner conversation giving our preseason predictions added to my son's "Dad…guess what?" daily football briefings. Once opening night happens, we're locked in until February.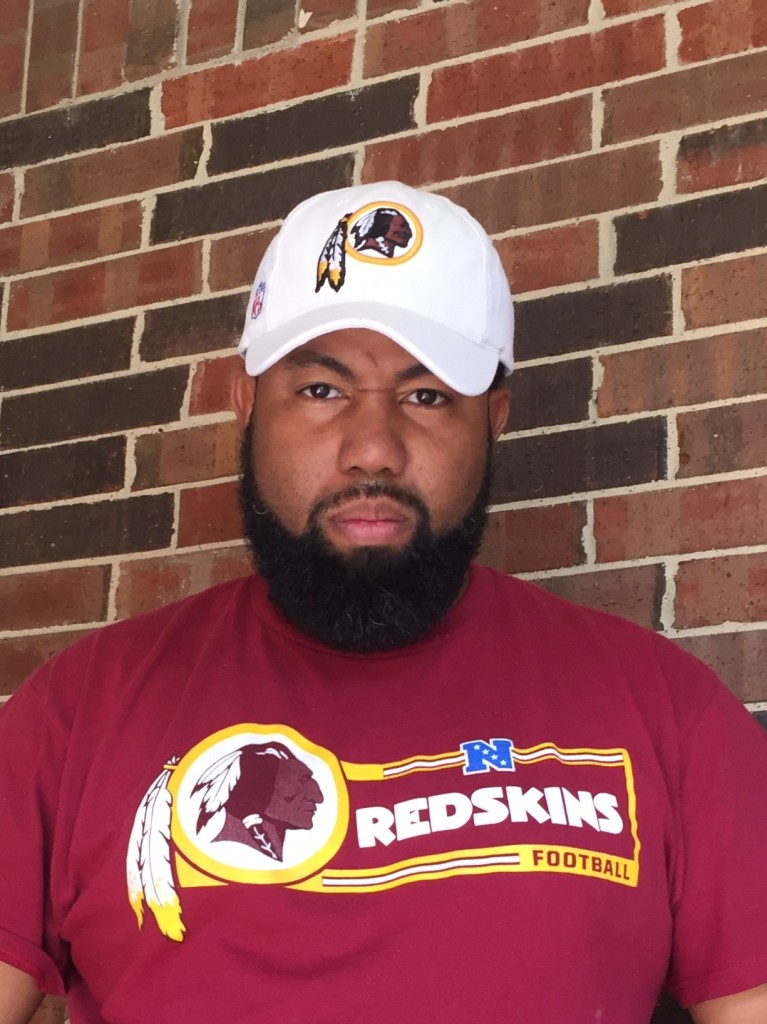 But something happened a couple of years ago. I was looking at the distance between my dream…inspiring and impacting this world through Stand-Up Comedy, and the reality of my current career status.
I've always enjoyed watching these world class athletes giving it their all…leaving it all on the field for the week's win and their ultimate quest for that year's championship. So I measured my indulgence in watching these athletes efforts against the time that I was pursuing my craft. I was blown away!
The average NFL game last 3 hours and 12 minutes. If I was in the first two televised games (and of course the Sunday Game of the week) that would be a total of about 9 hrs 45 min. Of course, I can't forget about my Monday Night Football and, if the right team is playing, I gotta catch the Thursday Night Game. This brings my weekly NFL total time to 16 hrs 15 mins. But wait! I'd also watch ESPN Sports Center, sometimes back to back with a chaser of NFL Primetime. And if I watch some of my beloved college football, that averages a running time of 3 hrs 23 min, I could easily round that up to 24 hours that I paid homage to the football god, compared to 1 1/2 hrs to the one true God (2 1/2 hrs if I went to one of "my" churches), and even less time than that given to my dream building.
So I made some adjustments with the game I love, and I'll share them with you. Here are 4 Tips To Get You Ready For Some Football & Your Dream:
1) Manage Your Game Clock. You go berserk if your team's coach or QB blows time and time-outs, so don't be a hypocrite. Manage your clock for the game of life, and don't blow all of your time watching guys live out their dreams while yours waste away.
2) Evaluate Your Game While You Sit On The Sideline. You see the players and position coaches going over pics (now on tablets) of what's happening in the game. Why can't you do that? I now set a rule in my house — if you're watching a football game, there must be something else in your hand that you can do to push yourself towards your dream during commercials or downtime.
3) Know When To Take the Sack or Call a Time Out. Every great player and coach knows when to go down or call a time out. There will be moments when you need to take a hit and not watch a series for the greater good of your family or career. Knowing how to stop or pause will help everyone you love, including yourself. My personal principle has become: "If it can be rewound or watched again, it's secondary." That little kid's "Dad watch this" or my bride's "Hey Bae" (I sure hope she doesn't read this) takes priority if I can rewind or replay what I watch. [Thank You, Jesus, for DVRs] If the game is that great, you'll be able to watch it on ESPN Classics.
4) "Keep God First," For Real. He gave these dudes the ability to play, us the technology to watch, and the hearts to love it, so don't leave Him out. Just like some players
pray before a game, you should try it. Thank God and ask him to help you balance your purpose and the love for this game. Pray for your favorite players, coaches, and their families. Pray for for players when they get hurt, and when the commentators let you in on their personal stories. Don't leave God out of the game you love. That's called a love affair.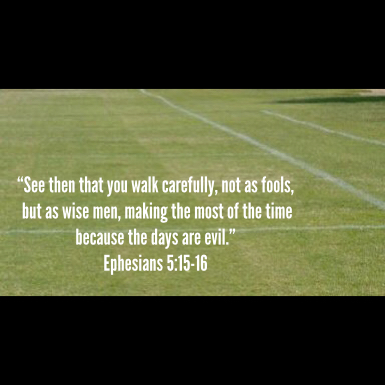 Enjoy the season, and "walk as wise men, making the most of the time…"